Kombucha Club Refills

Welcome to London's only Kombucha Club, established 2018! It's a service designed with zero-waste in mind, delivering craft kombucha from our brewery to your doorstep in refillable swingtop bottles, without packaging, using zero-emissions cargo bikes.
Order on-demand, or set up a subscription to recur weekly. Like a milk float, we'll collect any empty bottles you have at the same time that we deliver your next order.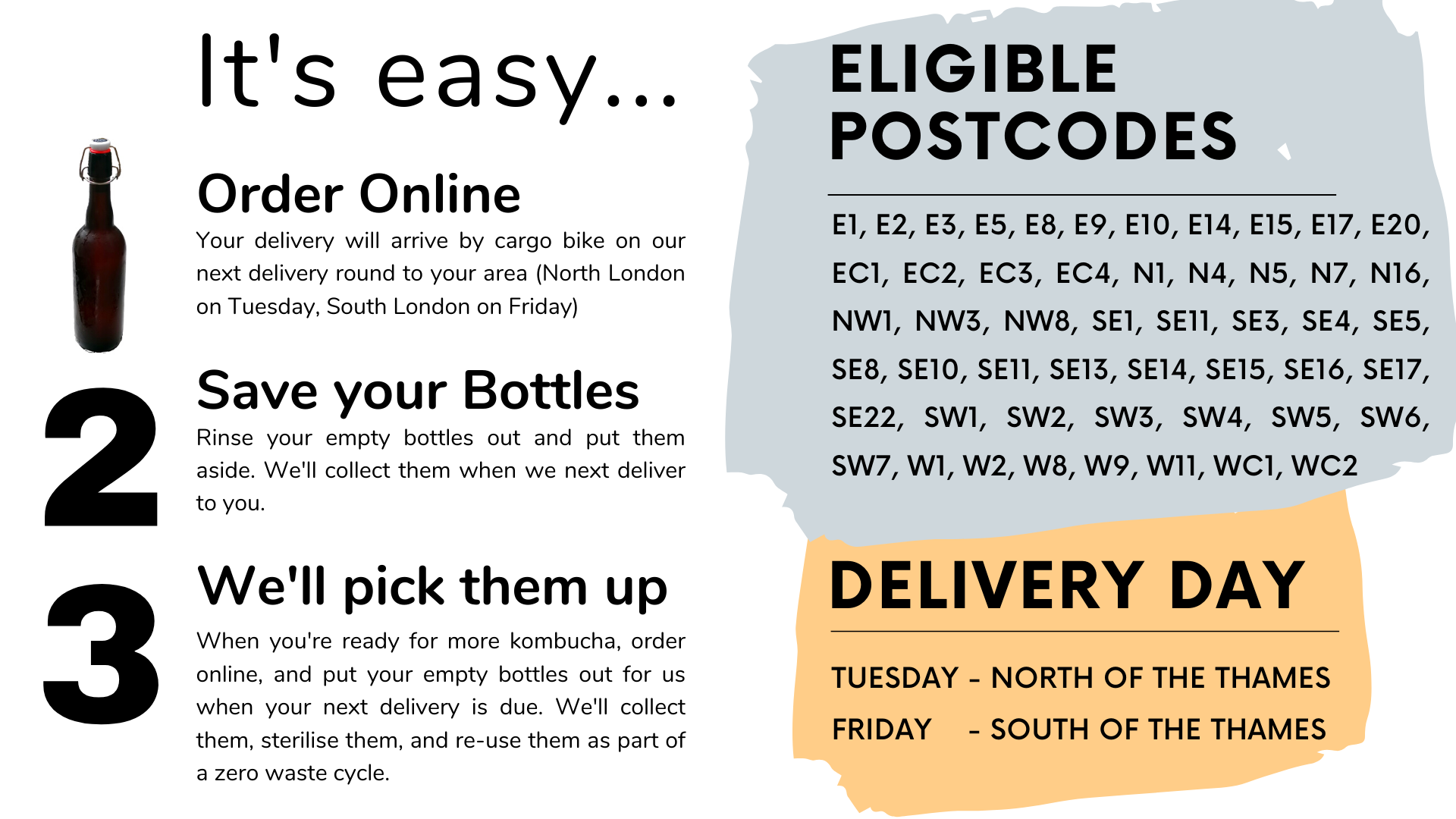 COVID-19 UPDATE:: If your building has a lift, please bring your empty bottles down to the lobby, as it is our policy to avoid using lifts during periods of increased Covid restrictions.